One with the Power of the Sun
Sonia Albornoz-Gutiérrez
24 May 2023
One Earth Solar has truly impressed me with their professionalism and straightforward approach. they consistently delivered on their promises and provide exceptional solar solutions. Their knowledge and expertise in the industry shine through as they offer comprehensive product information and support, always ensuring transparency and honesty in their dealings. Working with One Earth Solar has been a rewarding experience. Their dedication to customer satisfaction is evident in their clear communication and prompt support. I highly recommend One Earth Solar as a reliable and knowledgeable organization in the solar industry, and I am grateful for the opportunity to collaborate with them.
chuck info411
10 May 2023
Out of all the companies I dealt with, they were the best with service, price and quality. I have referred them to all my friends and family.
Excellent company, which was recommended to us by a good friend. Throughout the entire process, they provided us with regular updates from start to finish. I waited to post this review until I was certain that our solar system was fully operational and generating power. Recently, I received my first utility bill from Edison, and it was only $14! in contrast, my neighbor who also installed solar panels paid much more for the same number of panels, and with lower quality panels to boot. I am extremely satisfied with the service provided by this company. I am going to refer them to my friends and families.
Quang Nguyen
27 April 2023
The entire process was handled I'm a professional and efficient manner. We were able to get quotes and panels installed quickly to ensure we were grandfathered for NEM 2.0.
Crystal Esfandiari
5 October 2022
Exceptional service. From the start. The team was very quick to respond and answer ALL of my questions (most before I even asked). They gave us a plan, talked us through what needed to be done, and broke down the cost so clearly a child would understand it. The installation was clean and smooth. And the end result is exactly what we wanted. Thank you to the One Earth Connect team for making this such a pleasant experience from A to Z. Buyer's note: there is quite a bit of planning that goes into getting solar. It was important for us to work with a company that makes the process as seamless and convenient as possible. We are very happy to have chosen One Earth Connect.
Crystal Nguyen
5 October 2022
If you're looking for Solar, look no further. One Earth made the process easy and convenient from start to finish. We worked with Matt and he was so informative and patient throughout the process. His attention to detail, responsiveness and professionalism far exceeded our expectations. The whole process was seamless from the first call to the installation and we never felt pressured. He walked us through the process and listened to our concerns. We are so happy with the decision to work with One Earth.
Boostify Media
28 September 2022
I was referred to One Earth by my neighbor who just installed solar on this home. I reached out and spoke with Matt. After I sent in my electric bills, he was able to put together a customized Solar panel system that would work best on my roof and provide over 100% offset on my electric bill. He went through the whole customized panel system with me over zoom, we approved it together and then submitted it for approval with the lender. I was approved within a few seconds and thereafter everything was scheduled. The surveyor came out within a week and made sure the customized system Matt put together actually would work on my roof. The permits were then submitted to the city and approved. The actual installation only took one day from morning to evening! The installers were very professional and efficient. I was pleasantly suspired! After the system was installed, it took Southern California Edison about 5-6 days for them to set up the Net Energy Metering and I was up and running all within about 35 days! It was been a couple months since by install and my electric bill has been zero! I would like to thank Matt and the whole team for the great service they provided me. I have already referred my brother and a co-worker as well. I highly recommend Matthew B and One Earth Connect solar company!
Why Is One Earth Connect The Best Solar Company In The Market?
How Can You Not Trust Our 25-year Production Guarantee?
We know that solar panels are an investment, and that is why, for your peace of mind, we want to make sure they're worth it! We are so confident in our products that if you don't produce the expected amount of energy each year, we'll make it right by cutting checks for any difference; there'll be no questions asked when things go wrong!
The Only Speed Guarantee in the Industry
If you qualify to be one of the many satisfied customers who have teamed up with our team to use clean and renewable energy, we're going to offer you a guarantee that no other company in the industry can compete against: once your project is approved and ready for installation, we guarantee to initiate the installation of your system in 60 days or less! If we end up not fulfilling this promise, we'll pay your entire first year of solar payments up to $2,000!
Pearl Certified Installation
Pearl provides third-party validation of the quality contractors like One Earth Connect, provides, and we are proud to be the largest member of the elite Pearl Contractor Network in the state of California, offering our homeowners an appraisal-ready verification of the value of your new solar system at absolutely zero additional cost.
A Trusted Provider Of PV Solar Solutions
Meet Tomie
Find out why Tomie decided to get a solar PV system installed at his home despite being skeptical at first
Introducing Bobby
See how Bobby transitioned to having a fully solar-powered home despite consuming lots of electricity
Get To Know Betsy
Discover how Betsy found out that One Earth Connect is the best company to go for
Leader In The Solar Industry
One Earth Connect's solar solutions are deployed by our very own solar professionals all over California, Florida, and Arizona.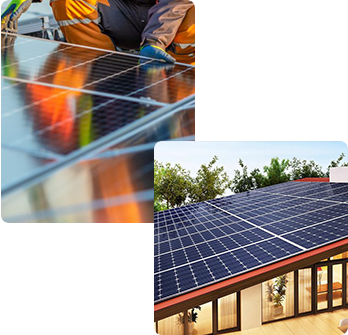 Benefits Of Investing In Solar Power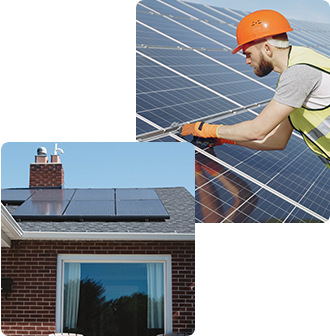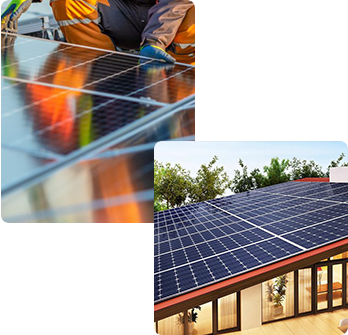 The sun shines bright in the Golden State, but it isn't always good for your power bill. If you want to avoid sky-high rates and enjoy all that warm weather without paying through the nose – get solar panels installed!
The sun shines brightly on the people of Florida. The warm weather and palm trees make it an ideal place to live, but that's not all this state has going for it! There are so many solar consultants who have called Florida home over time- why not bring their expertise into your home?
What non-locals might fail to notice about Arizona' landscape is that it's not just one big desert. It has the most available sun hours in all of America which means that it's only right that many Arizonians are taking advantage and installing solar power systems in their homes, which provides them with an environmentally friendly way of staying cold during the hot days while saving money at the same time!